TOO MUCH GLITTER IS NEVER ENOUGH
A rare combination of hallucinogens, drag, and singing improvisation, the Cockettes were a landmark in the early '70s underground culture of San Francisco. The performance group was founded by Hibiscus (George Edgerly Harris III)and had several vibrant members all living in a communal house, which ex-resident and Cockettes member Fayette Hauser recalled as being full of "acid, freak artists, and hippies" located in the counterculture neighborhood of Haight-Ashbury. Her recent book on her experience as a Cockette member is a vivid narration of that era.
The Cockettes' shows at the Palace Theatre were a source of raw energy, singing crescendos, and stage glamour — fun and unpredictable. Their twisted versions of show tunes were daring and witty. And their shows — ingeniously titled Gone With the Showboat to Oklahoma, Tinsel Tarts In A Hot Coma, Hollywood Babylon and Pearls Over Shanghai— gained them a cult following.
​
Glitter Over New York
Already notorious in San Francisco, the Cockettescapitalized on their fame and press coverage by booking a season in New York, where they attracted an audience of celebrities such as Truman Capote, Oscar de la Renta, Diana Vreeland, Robert Rauschenberg, John Lennon, Gore Vidal, and Gloria Vanderbilt. While it was too early for the super-sophisticatedNew Yorkers to understand the unstructured improvisation of the Cockettes, the group's stage design and costume creations were a strong influence on the pop art scene that was to follow. In fact, way before the New York fiasco, the Cockettes' house in San Francisco had become the chic place to be. Its nightly guests included rock stars such as Iggy Pop and Alice Cooper who said, "I have to up my stage game and give them more for their money."
Camp BeforeCamp
For David Weissman, co-director and co-producer of the newly relaunched 2002 documentary film, The Cockettes, "It was all a gender-bending fusion of early musical aesthetics in a hippy context — and all that on acid!" Still, there was more to it that the typical pre-hippie-chic pan sexualism of the West Coast. They were sharing an idea of total freedom, a sense of anarchy of individualism expressed through costume. They communicated with each other through their drag. Those images were made to shake the traditional social norms and create an artistic fantasy that would sweep everyone away, performers and audiences alike. Fayette recalls that: "Gender identity was not a specific issue with the Cockettes in that we had fun with it, we wanted to fuck with people's idea of sex and gender along with any other category of human behavior that required some solid unleashing.What we actually wanted was to break the boundaries that hung people up; nothing was sacred to us; humor and satire came first. We had transcended any and all labels, and we reveled in that."
GlamBefore Glam
Breaking free from the '70s hippie chic, the Cockettes were experimenting with outfits bought or often stolen from local thrift shops and flea markets. Those findings, mostly hats and dresses from '20s to'40s, were the main element of their whimsical real-life costumes and defined an aesthetic that was bridging up Old Hollywood glam with the disco era that was to follow. "We put image to the energy with our sense of boundless drag abundance,"saysFayette, "with our fertile imaginations and our no-holds-barred stage presence." It was awild bacchanal look that no one had ever seen before.
If there's a landmark in their sartorial exploration, it was the MGM studios huge auction sale. This provided the Cocketteswith all the classicHollywood dresses and costume paraphernalia that they had been dreaming of. "There were a lot of extras clothing and props brought to a San Francisco warehouse, and we were the first invited to shop," remembers Fayette. "I loved the design of the silent film era, and we bought it all — we went there every day! That was a gift from the Universe."
It was this rare combination of Old Hollywood glam, gender fuck, glitter, and hippie chic that created their innovative, eclectic look. Their new drag language foretold the glam rock era of David Bowie and Marc Bolan, Elton John's glitter phase, the New York Dolls, and the campy extravaganzas of Bette Midler and The Rocky Horror Picture Show.
​
Disco Before Disco
Sylvester is a disco-era superstar and, by many people's account, a musical genius. While people know his disco career landmarks, few are actually aware of his early career as a Cockette. When Sylvester was invited into the renowned Cockettes communal house, he sat at the piano and sang.His beautiful singing stunned everyone. His love for Etta James, Billie Holiday, and the blues manifested itself in his voice. As Fayette recalls,"He was a born Cockette,and we were thrilled to have such an immense talent among our midst. He sang so beautifully that we all froze in our seats. We were overwhelmed."Sylvester was immediately inserted into the group, singing early jazz songs in '20sand '30s chanteuse drag. When he performed, the usually vibrant theatre audience fell silent in awe. His presence, along with the piano work of Peter Mintun, elevated an initially spontaneous series of show tune improvisations to a more formal performance atmosphere. When Sylvester sang with his Hot Band in Manhattan in 1971, those short, catchy tunes with lots of rhythm sunginhis inimitable falsetto were already disco — at a time when rock was everywhere.
​
Too Much Is Never Enough
"Getting dressed was our only means of expression at the time. And we very much wanted to get that on the stage.''
The Cockettes created an aesthetic legacy that is both underrated and underestimated. Their eclectic mix of thrift shop dresses wigs and glitter established gender bending as a massive source of fashion inspiration. It also influenced designers such as John Galliano, Jean-Paul Gaultier, and Marc Jacobs. As Cathy Horyn reports in her New York Timesreview of Marc Jacobs' 2004 spring collection: "Marc Jacobs actually began working on his collection by giving his staff a documentary on the Cockettes, the San Francisco drag group that blossomed in the 1970s." Jacobs acknowledges the influence by saying: "The members of the Cockettes found their clothes at resale shops, but they never bought anything that was made after the Second World War. It was inspiring."
TheCockettes'stylefrom right out of the attic trunk was a celebration of individuality, 1920's wispy gowns, and flamboyant headbands full of flowers all mixed with '70s flare — and heels to match. They coined the term "genderfuck"for their mix of costumes, glittered beards, stage props, and acting. They thus influenced a whole new gay movement that was justthen trying to establish its own voice and aesthetics.
​
This eclectic mix of bohemian chic and hippie glamour along with sophisticated baroque extravaganza created a statement look that feels modern even today. Since his appointment as creative director at Gucci, Alessandro Michele has been strongly experimenting on what the Cockettes would call "genderfuck fashion."Effeminate boys with bold make-up and sexy women in Victoriana shirts and dress suits are by now the trademark look of Gucci —and a source of inspiration for several other young designers. Still, Fayette herself finds Gucci looks desexualized. "In our time, we were very aware of our sexuality,"she notes. "Everybody was sexy back then! A tremendous body consciousness prevailed, along with a great sense of humor."
Meetingwitha Cockette
Cockettes legend Fayette Hauser's upcoming book is both an intimate personal memoir and a fascinating chronicle of those exciting times.
From the beginning, her trademark auburn hair and quirky personality made her an invaluable part of the troupe's lineup, contributing to the shows' successes by creating costumes, conceptualizing their unique visual aesthetic, and performing. Embracing the idea of total freedom, she strongly opposed traditional female roles and appearedin a constant reinvention of herself onstage.
Her insight on the circumstances and the energy that contributed to the formation of the troupe, along with its influence onculture afterwards, is strong and captivating.
In her own words
For Fayette, an artist and a stylist herself, the Cockettes experience was lifechanging: "The whole thing was about interaction and exchanging ideas, people were searching for what they really wanted to do in life. Influenced by psychedelics, they were seeking to feed the soul." The Cockettes attitude towards money was also that of a commune."Scrumbly would take over the bills, and he was the one to interact with Sebastian, the theatre manager, about our show payments. Most of the time, we didn't have a fixed income," she adds.This was a social-economic model that served our spiritual exploration and life journey."
​
For post-war conservative America, the spirit of the Cockettes was fresh and daring. It was, in fact, the foundation of an imminent social revolution. Their aesthetic was the one to follow. For the San Francisco hippie art crowd, Europe between the wars was a point of reference and the signal of an ultimate sophistication. "In the midst of the relaxed hippie look, this magic combination of Glamorous Hippie Freaks was breaking social boundaries. We had a great consciousness over those matters," remembers Fayette."Everybody put their own individual creative energy into the mix, which resulted in creating an entirely new look."
​
This new look included a U-turn into the past. Silent films, Parisian culture, cabaret music, and Victoriana vintage were in the mix. "We were not imitating, we appreciated those elements and presented them in a different way." says Fayette. "And the hippie community went crazy." In fact,this retrospective look was unique even for the vibrantly creative hippie culture. It signified the beginning of a new avant-garde. Fayette also playfully notes that: "If someone was insulted, it meant that we were doing something right. We wanted to make people perceive things in a new and different way."
The Cockettes'house was an all-day destination for young people and San Francisco artists. "It was a hippie neighborhood,"says Fayette. "We weren't connected with middle-class San Francisco at all. We were living in a parallel word, in our own bubble, and we loved it!"
French culture holds a special place in Fayette's heart. "I studied European literature in high school and I loved it. Books such as Baudelaire's Les Fleur du maland Rimbaud's Unesaisonen enferwere everywhere. It was the authenticity of their art that was so important to us, they were living it, not just thinking about it." ," she notes. "It felt like we were the extension of this aestheticism."
The New Film Avant-garde
It was in 1972 when legendary film director John Waters and his muse Divine had a creative encounter with the group while in San Francisco. Sebastian invited Waters to San Francisco — and along came Divine. "He was perfect for our post-New York San Francisco show, Journey to the Center of Uranus. Divine would visit us, and when she played dress-up with our little Fascinator hats, it was hilarious. Divine was so great to be with, so very funny. She was one of the best people I've ever met in my life," remembers Fayette. Divine's performance of the Cockettes song, "A Crab on Your Anus Means You're Loved,"while dressed as a huge red satin lobster remains forever iconic. "There were different avant-garde theatrical companiesin New York, Ze Whiz Kidz in Seattle, the John Waters family in Baltimore, and the infamous Living Theatre who performed worldwide," she continues."We would all visit each other and perform together."
Most of the Cockettes have now passed away. "Those of us whoare still alive do visit each other," says Fayette."When the book is out, we will most probably arrange a get-together — probably a big party!"
​
"I am also a photographer, and I have a huge archive," she adds."So my main idea was initially to do a photo book with all the photographsincluded."But nowCockettes Sweet Pam, Peter Mintun, Sebastian, and othersare contributing to the book. As for today, is there any artist that Fayette believes bears the Cockettes' spirit? "Perhaps, Lady Gaga, she says. "But still, our aesthetic was part of a greater counterculture movement that was happening then. Art was coming from your soul, it wasn't about the money. Now it's all about capitalism."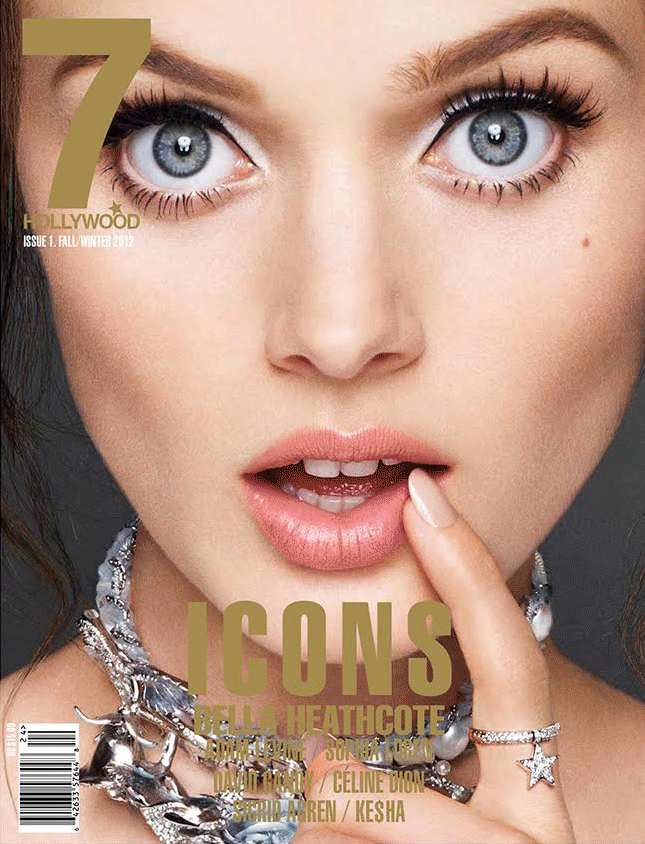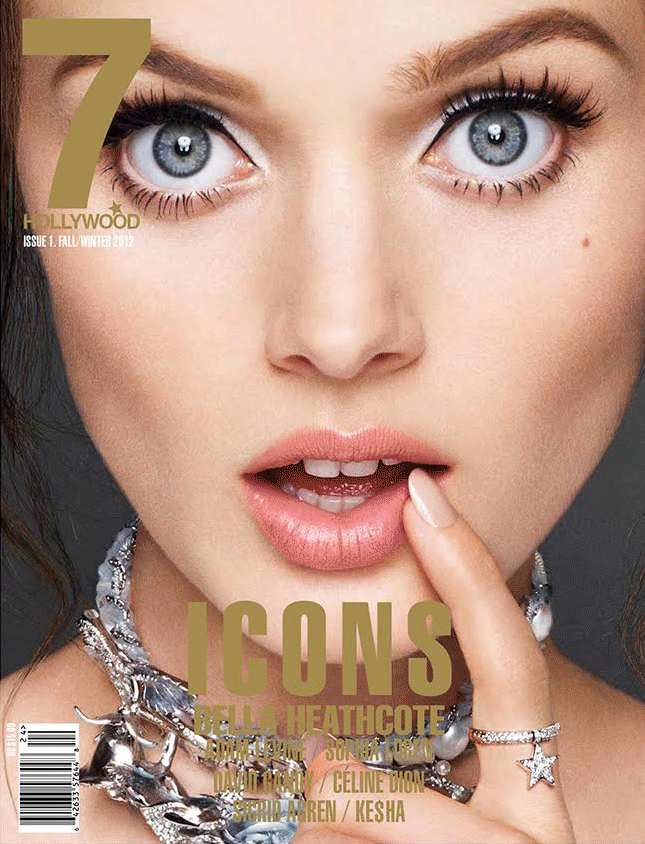 Copyright ©2017 7Hollywood. All rights reserved.